MMMM. Yogourt. We are really enjoying the Astro Greek Yogourt. The flavour and creamy texture are quickly making it a family fave. I'm currently marinating chicken breasts in the plain variety for tandoori chicken tonight.
Little Boo has been enjoying his smoothies. His new favourite combines a half cup of Astro Greek yogourt in strawberry flavour, 1/4 cup of apple juice, one banana, and a generous handful of blueberries.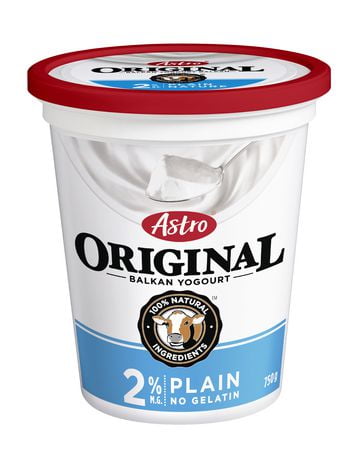 You can find many recipes on the Astro.ca website. Here is one that I am looking forward to testing out the next time I host girls' wine night. I love eggplant and this looks super easy! I think I'll serve it with some toasted pita chips.
————————————————————————————————————————————
Grilled Eggplant and Yogourt Dip
The Greek yogourt is a perfect choice for this dip thanks to its thick and creamy
consistency.
Ingredients
1 eggplant (about 1 lb/450 g)
¾ cup Astro® Original Plain
Greek yogourt
1 clove garlic, minced
1½ tsp lemon juice
1 tsp olive oil
½ tsp salt
1 tbsp chopped fresh parsley
Preparation
1. Pierce eggplant all over with a fork. Place on a greased grill over medium heat; close
lid and grill, turning once, until charred and wrinkled and flesh is softened, about 20
minutes. Let stand until cool enough to handle.
2. Slice eggplant open and scoop flesh into a bowl, discarding skin. Mash and let drain
in fine-mesh sieve for 20 minutes.
3. In a bowl, combine yogourt, eggplant, garlic, lemon juice, oil and salt.
4. Refrigerate for 1 hour before serving.
Garnish with parsley. Makes 1½ cups.
———————————————————————————————————————————————–
And now for the winner announcement. Rafflecopter has spoken and the winner of three free product coupons to try Astro Original Greek Yogourt for yourself is ….