We can all use a little pampering now and then. Gorgeous, uplifting or calming fragrances. Soothing oils. Masses of scrumptious bubbles in a bath. Products to clean our bodies and cleanse our minds are always a great option for holiday gift giving. We know this is true for the gals on our lists (and for ourselves), but it is true for our kids as well. Anything that encourages them to get in that tub and spend some time with the soap is a good thing.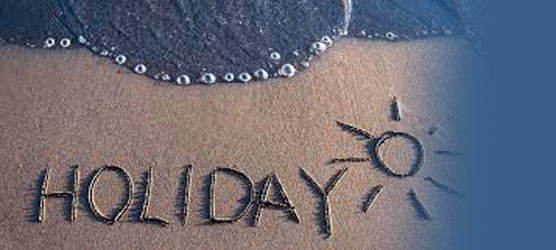 Enter Lush Cosmetics. I love walking into their retail stores. So many aromas tickling my senses and instantly bringing on a sense of both luxury and calm. I recently visited with Little Boo for the launch of a new product – FUN! I can best describe this as a cross between play-doh and soap, with great scents, no preservatives, and a biodegradable wrapper. FUN is a 4-in-1 product, combining soap, shampoo, bubble bath, and a modelling compound for bath time play.
Available in five different colours and scents, this all-purpose bath staple will keep your kids in the tub and enjoying themselves until they are squeaky clean and smell incredible. I have been tearing off a chunk of one or two colours for Little Boo and letting him mold his creations, then suds himself up for a top to toe cleaning. He thinks FUN really is fun. FUN retails for just $6.95 for a 250g tube, and 2.5% of all sales are contributed to the FUNd, a LUSH initiative which supports charities in Fukushima, Japan that create safe places for children to play outside after the 2011 tsunami, earthquake, and nuclear disaster. This would be a great stocking stuffer for kids of all ages, and a gift that gives twice!
Of course, Lush has many other items specially designed for holiday giving and receiving.
The Captain Bubblebeard Reusable Bubble Bar ($9.95) is reminiscent of Santa's own mustache, and is a cute way to add skin-softening bubbles to your tub. There's some snowflake sparkle in there too.
The Ickle Baby Bot ($3.95) is designed to relax and ease your wee one to sleep, and would appeal to any young boy on your list. Robots are always a hit.
Lush also offers a wide array of gift sets, from the $11.95 Secret Santa for those office exchanges, to the Wonderful Christmastime at $199.95 for your sweetie, so there's a gift option for all budgets and needs. You can visit Lush.ca to find a store near you, or to shop online (my favourite!)
A Giveaway
Now, just for you, Lush is offering one of my dear readers a special treat of their own for the holidays. I mean, I guess you could gift it but I'm pretty sure I'd keep it for myself if I won. We busy women can always use some pampering. Lush has provided one of their special gift collections, a Christmas Candy Box, which will be going out to a lucky Raising My Boys reader in Canada. This prize includes one Rock Star Soap, a 3.3 oz Snow Fairy Shower Gel, Candy Mountain Bubble Bar, Butterball Bath Bomb, and a Bubble Gum Lip Scrub. Prize retails for $39.95.
Entry is via the Rafflecopter widget below. Giveaway is open to Canadian residents only, and entries will be accepted until 12:00 midnight EDT, Nov. 30.