I've mentioned here before that I'm trying to lose some weight. I think many of us, especially as we are staring down the barrel of swimsuit season, are feeling the same way. I've been trying to cut back on my calorie intake, and drinking lots of water, but I find I am always starving!!! And a hungry me is not a pleasant me. (Just ask the Hubs.)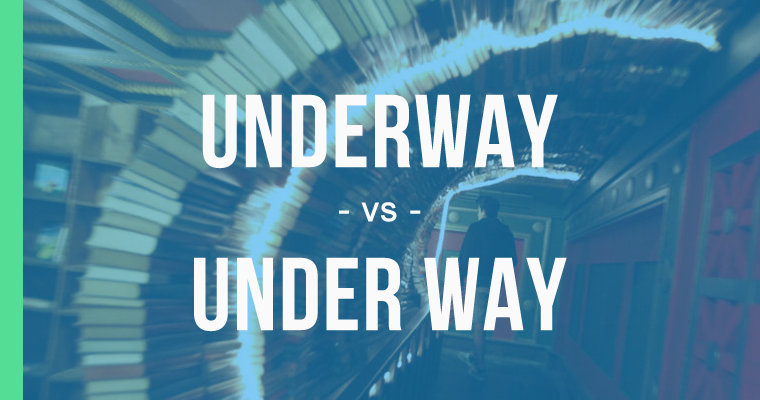 So, I was pretty excited to hear about this product – underWAY supplement drinks – and to be invited to try it out and participate in this MomCentral blog tour. I was sent a big package of underWay drinks and Smart for Life products (cookies, cupcakes, soup, cereal, shake, etc.)
I received 4 bottles each of two flavours of underWAY – grape and acai-pomegranate. Each bottle is considered to be two servings – 10 calories per serving and only 2 grams of carbs. Each bottle has 9 grams of fibre. The drink is not only a supplement, but an appetite suppressant. The fibre is a special formulation called HeroFiber, a soluble dietary fiber that helps maintain normal levels of cholesterol, glucose and insulin that are already in the normal range and promotes slower absorption so we feel fuller longer. So, drinking one of these between meals, you are not only hydrating with a sodium- and caffeine-free beverage, you are also tricking your stomach into thinking you are consuming more calories than you are, and fighting against the urge to snack. Plus, we all know fibre is important in our diet, so getting more is a good thing.
Of the two flavours, grape is definitely my favourite, though both are good. I guess I would compare them to something like a sport drink flavour, or weak kool-aid. Not too intense, not really sweet, nicely refreshing. I found the Acai-Pomegranate to have a bit of an aftertaste, though it didn't last long. The Grape I am really enjoying and haven't noticed any aftertaste. There is also an Orange flavour, according to the website. I'm not sure how to describe this, but the drink felt "hearty" going down. Not thick really, but substantial. I had one last night on my way to an event, having not had time to eat dinner. I was hungry, but not starving. I drank a full underWAY and I really did feel satisfied and conquered my desire to dash through a drive-thru somewhere on my way. I was happy with that. I can see these drinks working well for me during my work day. I am particularly prone to giving in to snack cravings and tummy rumblings mid-morning and mid-afternoon, when I'm sitting at my desk and healthy options are not plentiful. I will be bringing a bottle to work with me each day next week to see how they help me stay on track, while not feeling those hunger pangs (I hope!).
I also received the selection of Smart for Life products. I've been reading about their Cookie and Cupcake Diets. You can get more information through the link below, but, basically, you replace most of your meals and snacks over a period of time with regularly consumed cookies or cupcakes that are filled with healthful ingredients and specially formulated fibre. They all contain a balance of fruits, veggies, proteins and grains designed to give maximum nutritional punch. I have been trying another diet plan that included snack and meal replacement bars, and I have to say that I find the Smart for Life product much more appealing. I found the other replacements I had tried tended to be sweet and sugary tasting. I don't have a big sweet tooth to begin with, so this doesn't really work for me. But the Smart for Life cookies are filling and tasty and not sweet. I think I might actually be able to keep that up. And you can substitute one of their soups or cereals for a cookie or cupcake serving, adding variety. (Plus you eat a healthy dinner – details in the diet plan.)
You can learn more about Smart for Life and underWAY products, developed by physician Dr. Sasson Moulavi, at www.smartforlife.com and www.under-way.com. Check this out for yourself and see if you think these products are something you think could help you achieve your healthy weight goals.
Now for the big fun … my first giveway! Yes, MomCentral and underWAY are providing ten prize packages to lucky blog commenters. These packages will contain eight bottles of underWAY supplement drink, plus an assortment of Smart for Life products. The same package as I received to try out for this blog tour, so you could try out this program for free too. To enter, please simply leave a comment below telling me why you would like to try underWAY and/or Smart for Life products. Contest closes on August 4. I will be choosing 10 winners from all comments received, using random.org. Contest is open to Canadian residents only. You may enter the contest through multiple blogs participating in this tour, but can only win once. *Be sure to include an email or a Twitter handle so I can contact you if you win!*
In the meantime, if you want to try the drink out for yourself you can receive a 10% discount on online orders of underWAY with the following code: MCCAN10OFFUW.
Disclosure – I am participating in the underWAY program by Mom Central on behalf of Better Health Beverage, LLC. I received a gift card as a thank you for my participation. The opinions on this blog are my own.